How to Fit Food.
You Choose

Pick your favourite meals from our weekly updated menu without any lock in contracts

We Deliver

Our team of meal prep maestros whip up your selection then pack and deliver the fresh meals straight to your door

You Enjoy

Dig into fulfilling and nutritious meals that taste way better than you're expecting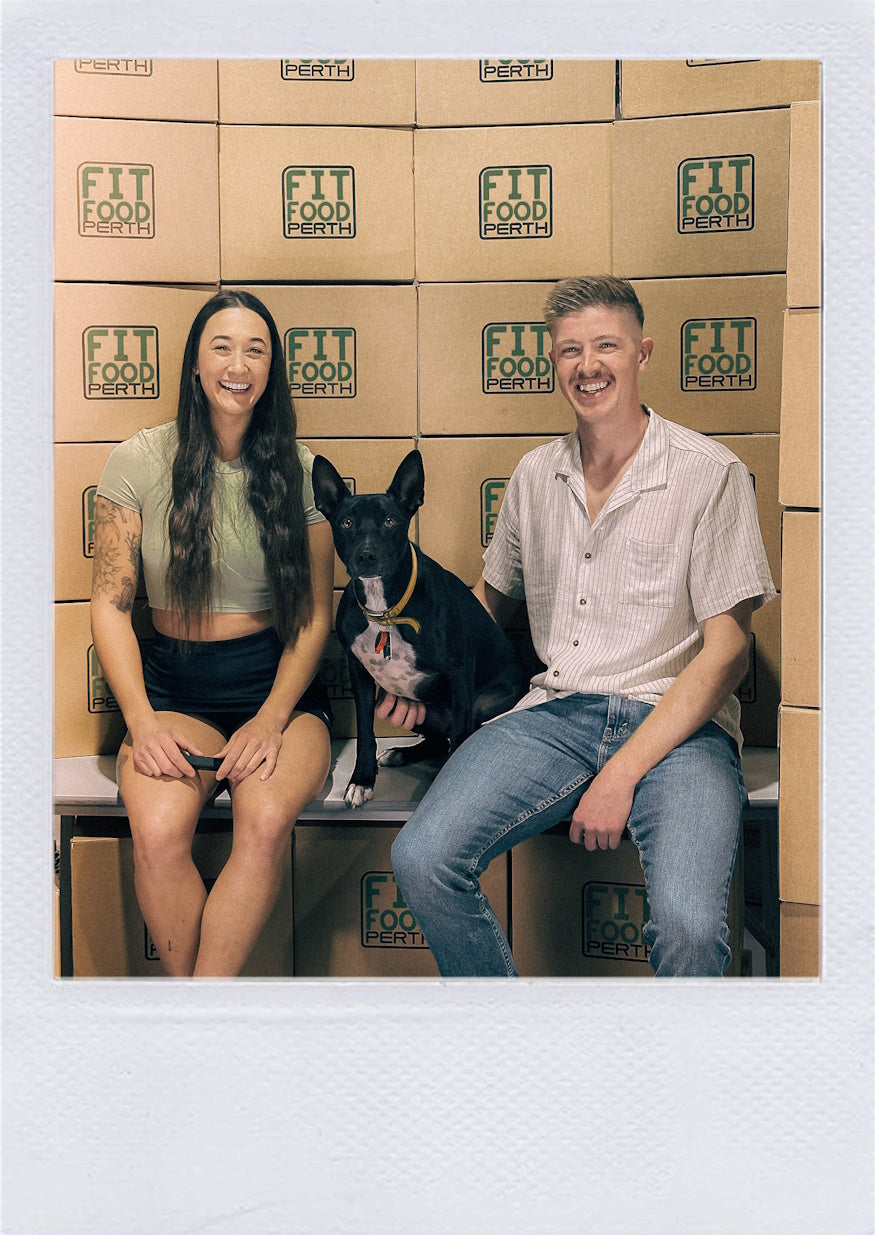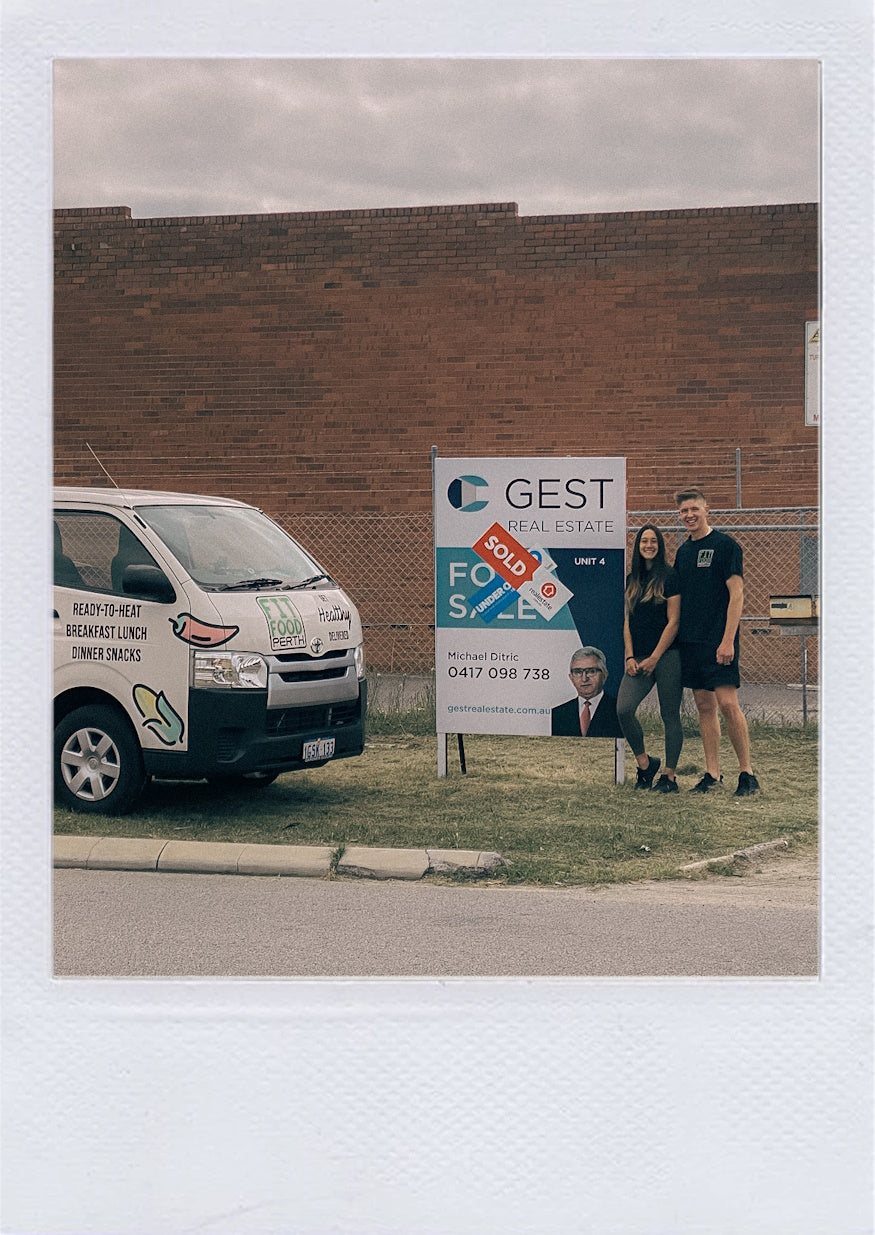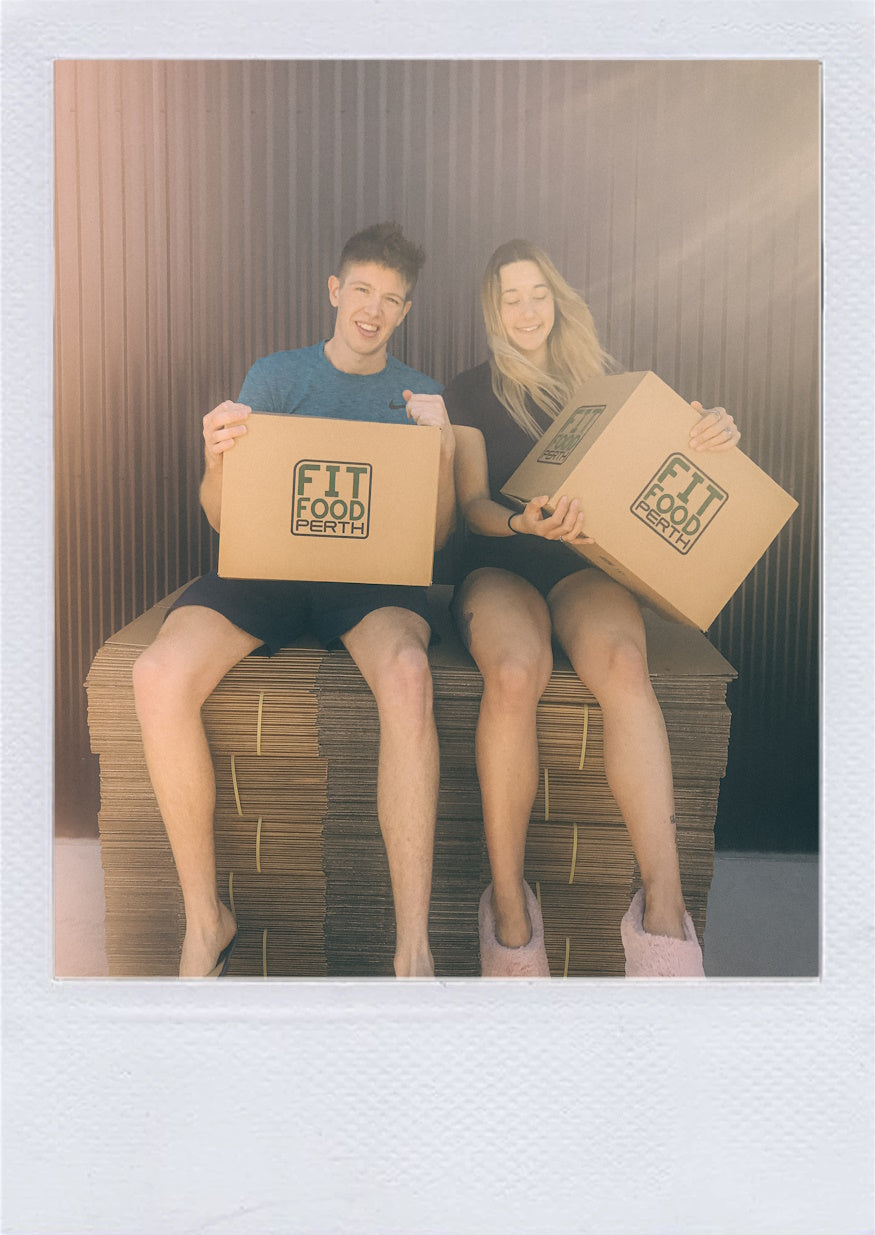 Who is Fit Food.
Hey, we're Natalie and Conrad (and henry)
We started our little business back in 2018 with absolutely no idea of what we were doing. Now we're a slightly less small business with slightly more of an idea of what we're doing.
Natalie is so passionate about food that her favourite thing to do after cooking all day at work is to cook some more at home.
Conrad wishes he could master every skill in the world, but it's his enthusiasm for building that has enabled us to create such a beautiful, purpose built factory. 
Over time, our skills have evolved and our vision for the business has grown but our passion for what we do has never changed.
We hope you all enjoy our food as much as we do, because we put so much love into every meal we make.
What is Fit Food.
It's healthy food that doesn't taste like healthy food. Everything is macro counted, pre-portioned, super convenient and actually delicious.
That's why we show you exactly what you're buying. We're not hiding crap behind fancy labels and fake product photography.
Why Fit Food.
Not Aeroplane Food

We're a small team of four preparing food in a traditional home cooked style. We will always hand peel the sweet potatoes, chop the veggies and stir the pots. We've seen what the other big companies are churning out and it's important to us that we keep the home style quality and flavour (hopefully even a little better).
Delivered Fresh

We prepare everything to order and deliver it fresh so you can enjoy our food how it's meant to be. Flavourful, texture-full and vibrant-full.


All of our meals have a minimum 10 day fridge life after delivery. This is due to our special sealing process which removes the oxygen that bacteria needs to survive.
New Food Every Week

Never get bored of eating the same thing. We add at least 2 new menu items every week, sometimes at the cost of Natalie's sanity.
We strive every week to bring you the most bangin', slappin' and bussin' meals that we can. We would never eat boring meal prep and our menu is a reflection of that. And yes, we eat our own food every week. 
Macro Counted

All of our meals are protein packed and full of veggies to ensure you're eating nutrient dense food that'll fill you up and taste great.
When is Fit Food.
OUR ORDER CUTOFF IS SUNDAY 8PM FOR THURSDAY DELIVERY
To ensure the best quality possible, all of our ingredients are ordered Sunday evening ready for us to cook up a storm so you receive your meals at their freshest.
SQUIZZ OUR FULL MENU
Where is Fit Food.
We've gone from hiring a church kitchen to building our own little kitchen in a caravan (like a food truck) parked at home. After saving all of our pennies, we purchased a big beautiful brick box. Many sleepless nights and stressful days later we finally have our dream facility. Built by us, the walls are literally embedded with our blood, sweat and so so many tears.
Located in bayswater, perth